I am an Alaska photographer devoted to producing compelling images for editorial and commercial photography clients. I am driven by a desire to produce great work that reflects my deep interest in the world, its people, and the abundant powerful stories around us.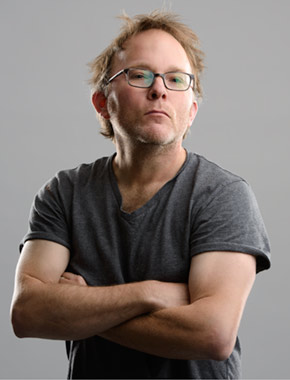 I work with businesses and publications to create photographs that frame their narratives and celebrate their work. I have shot assignments for top-tier national publications like the New York Times, the Wall Street Journal, Sunset Magazine, NPR, Barron's, and the Washington Post. I have also produced large, logistically-challenging projects under contract with U.S. federal agencies including documenting agriculture conservation practices for the U.S. Department of Agriculture and photographing Alaska's Tongass National Forest for the U.S. Forest Service.
I was born in Singapore, spent my early years in Iran and Dubai, and studied music (composition and piano) in Chicago and Germany. I travel constantly for work and pleasure. My work has been featured in Communication Arts, The Atlantic, PDN, Feature Shoot, The Week, and Popular Photography magazine. I am a professional member of ASMP and president of the Alaska chapter.
CLIENTS INCLUDE
The Wall Street Journal
NPR
Sunset Magazine
Barron's
U.S. Department of Agriculture
The National Park Service
National Geographic
Columbus Magazine
DuPont
Bank One
Greenpeace
R&M Consultants
Solstice Advertising
Audubon Magazine
Garden Design Magazine
Bettisworth North Architects
The New York Times
Travel + Leisure
ESPN The Magazine
The Boston Globe
Science Magazine
Backpacker Magazine
SAMHSA
RR Donnelley
Rasmuson Foundation
Walgreens
DePaul University
Musée du Louvre
Harry N. Abrams, Inc
CRW Engineering
U.S. Forest Service
Coffman Engineers
The Washington Post Magazine
A&E Networks
Reuters
Der Spiegel
Helsinki Sanomat Magazine
Education Week
Northern Air Cargo
Cowboys & Indians Magazine
Columbia Magazine
Lockheed Martin
Bezek Durst Seiser Architects
Doyon Emerald
Downbeat Magazine
Expro International
AVA Books
ANTHC