I am a versatile Alaska photographer devoted to producing authentic and useful images for editorial and commercial clients. I am driven by a desire to produce great work that reflects my deep interest in the world, its people, and the abundant powerful stories around us.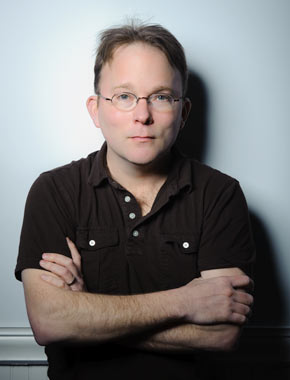 I work with businesses and publications to find visual solutions that frame their narratives and celebrate their work. I consistently shoot assignments for top-tier national publications like the New York Times, the Wall Street Journal, NPR, Barrons, and the Washington Post.
Assignments have taken me into Alaska's Tongass National Forest for the U.S. Forest Service, throughtout Texas and California documenting agriculture and conservation for the U.S. Department of Agriculture, and from the Aleutian Islands to the North Slope of Alaska for a range of local and national organizations.
Selected Clients
The Wall Street Journal
NPR
Barron's
U.S. Department of Agriculture
The National Park Service
National Geographic
Columbus Magazine
DuPont
Bank One
Greenpeace
R&M Consultants
The Washington Post Magazine
ESPN The Magazine
U.S. Forest Service
Backpacker Magazine
RR Donnelley
Contrasto Publishing
Walgreens
DePaul University
Musée du Louvre
Harry N. Abrams, Inc
CRW Engineering
The New York Times
A&E Networks
Education Week
Coffman Engineers
AVA Books
Columbia Magazine
Solstice Advertising
Bezek Durst Seiser Architects
Doyon Emerald
Downbeat Magazine
Expro International